The Universe Consists of an Infinite Number of Possibilities that Do Not Exist Until You Ask a Question: We Ask You, "What do you want but are not confident you can get?"
PossibilityClub.org is growing a network committed to creating Possibilities for individuals, groups, businesses, communities, and nations where they don't currently exist.
In between what you want and the confidence you need to get it, is Flow. Over 60 years of observation in business and life have developed our practice that systems with the most available harmonious energy will prevail, and we aim to achieve Flow together and unlock Transformation in our lives where we want it most.
Here you will find Necessary & Generally Unavailable Practices that enable relationships and futures rooted in Art, Science, and Possibility, and a platform dedicated to enhancing those practices.
Learn to Solve Conflict.
Discover the Joys of Energetic Respect and Unqualified Regard.
Gain Awareness of how Curiosity can Help You Get What You Want.
Welcome to the Possibility Club!
"A LINEAR STRUCTURE FOR FORWARD MOVEMENT; FLOW RATHER THAN CONFLICT."
We are not selling a gadget. At its core we offer you training in the most effective psychology and pragmatic practices to accelerate what you want most."

– Jonathan Lewis Smith, PossibilityClub.Org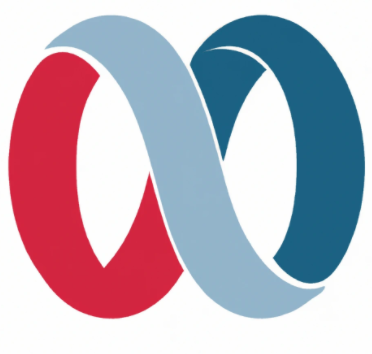 Contact Us Today and Schedule a Call with Us:
phone: +1.321.287.8394
email: JonathanLewisSmith@gmail.com
We offer all organizations Creative Coaching, Executive Workshops, Ongoing Consulting, and solutions unavailable without a conversation first.

Below you will find our Mission Statement and Testimonials on our Team:
---
---
The Club's Mission, if you choose to accept it;
To Educate Our World in the Principles and Practices of Possibility.
Our theory, that systems with the most available harmonious energy will prevail, is proposed as a explanation for the mechanics of why potential and prevailing systems work, and how individuals have a choice in their futures.
With a goal set to include as many people as possible in collaboration, we cater to clients with massive challenges as well as to the public, with a open-ended discussion platform designed to promote possibility thinking and to enable dialogue, initiatives, and cooperation between extra-organizational efforts and their related communities. In this way, the possibility club seeks to give its' members the tools and supporting structure necessary to catalyze transformation and broad associations and intelligence between our entire network.
---

Albert Einstein Illuminated a Path for Us All:
Open your Mind: "Imagination is more important than knowledge. For knowledge is limited to all we now know and understand, while imagination embraces the entire world, and all there ever will be to know and understand." – Einstein
Ignore Arrogance and Tap into Wonder: "I have no special talents. I am only passionately curious." – Einstein
Solution and Transformation Exist Beyond what is Known:
"We cannot solve our problems with the same thinking we used when we created them." – Einstein
This is the Pathway to Possibility.
Who are we?
Charles E. Smith Ph.D. is a highly experienced Executive Coach, Futurist and Author. His current interests are in deep dives into the nature of Collaborative Innovation, conscious conversations, and engaging kindred spirits and businesses.
For fifty years, Charles has been a personal and leadership coach and organizational behavior consultant stimulating breakthrough thinking, culture change and seemingly impossible results. He was Editor of Transformation Magazine and published by the Library of Professional Coaching. He is currently publishing articles in Eruditio, a Journal of the World Academy of Art and Science, and The Library of Professional Psychology. Charlie has published four books, The Merlin Factor: Keys to the Corporate Kingdom; Navigating from the Future; Don't be a Noodle in Someone Else's Soup; Transformational Practices: Radical Results.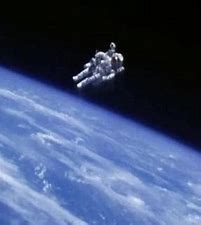 "There is a neuroscience of possibility thinking that involves, among other things, the flow between right and left hemispheres; the default mode network; and limbic defensive triggers. I am able to distil the complex neuroscience into functional language and practical applications. The flow that is required for probability thinking is blocked or frustrated in numerous ways. There are well known issues such as limiting beliefs and conservative attitudes, but there are much more important and restrictive problems that affect people without their conscious awareness. Threat, danger, fear, anger, demands, predictability, and expectations will turn off the possibility networks and shut down possibility thinking."
"The most important mental quality for possibility thinking is curiosity, but curiosity has been pared down, limited and even turned into a stressful demand. The new science of Dynamic Curiosity also has a neuroscience framework, but explains how to create a forward looking, interested, positive anticipation for the future which then creates a fearlessness and clarity of mind that is the fertile state for transformational expansion into what is not yet known. Modern trends like Mindfulness and Positive Thinking are beneficial in many ways but are attempts to repair what is believed to wanting or is deemed to be damaged. These practices, though beneficial, are not modern inventions, but have naturally developed over evolutionary time only to be turned off by modern limitations and controls."
"We don't need to learn mindfulness, we need to reopen the closed doors that are hiding this and many other natural, expansive potentials. Possibility thinking is not something we need to invent. It is just waiting to be released. There is a psychology of Possibility Thinking because Possibility Thinking is as natural as happiness and love. The modern world is ripe for possibility thinkers, while at the same time creating conditions that dampen and even turn off possibility thinking. When we help you open these close doors, you will transform and so will your world as you know it."
Trainer/Facilitator
Host – for Possibility Club gatherings and groups
Coaching and Interactive Events
Richard has emerged from a diverse and fascinating journey to become an innovative speaker on the mind, brain and the human condition. From a satisfying, if not quite famous, early career in the creative arts, Richard returned to intellectual studies at 42 (1996) beginning with a Bachelor of Arts majoring in linguistics. This triggered a curiosity that led to a diploma in counselling and a new career in psychotherapy. Studying continued and he has added three Masters degrees – an MA in Social Ecology; an MEd in Social Ecology; and a Masters in Brain and Mind Sciences (MBMSc) from Sydney University. Richard is also fortunate to be mentored by the esteemed Ernest Rossi PhD who has invited Richard into the International Psychosocial Genomics Research Team to study the impact of therapeutic practice on the genetic level.
Richard's fascination with the disturbing problem of stress and anxiety has resulted in his unique theory, The Winner-Loser World Theory, and the positive counterpoint – The Curiosity Approach: which highlights our Curiosity for Possibility. These theories revolutionize the way we deal with stress and anxiety and how we approach standard therapeutic practices.
​Richard's books include a collection of inspirational short stories in Choose Hope and his explication of his Winner/Loser World Theory in How the 'real world' Is Driving Us Crazy! In addition, he is published in various journals and magazines around the world and in book chapters, including Perspectives on Coping and Resilience and Strengths Based Social Work Practice in Mental Health, published worldwide. Hisis co-author with his mentor, Ernest Rossi, The Practitioner's Guide to Mirroring Hands (2017) and co-author with Matthew Dahlitz of The Practitioner's Guide to the Science of Psychotherapy (2022)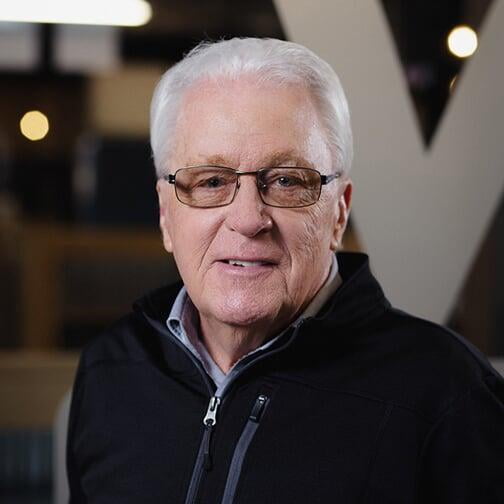 Dr. Bart Barthelemy
"Collaborative Innovation can produce powerful results and move teams and organizations from breakdowns to breakthroughs."
Dr. Bart Barthelemy is the Founding Director of the Wright Brothers Institute and the President of the Collaborative Innovation Institute. Dr. Barthelemy was the National Director of the National Aerospace Plane Program, where he reported to the White House and was responsible for the development of the nation's hypersonic aerospace plane.
While a member of the Federal Senior Executive Service, he served as the Technical Director of the Air Force Wright Aeronautical Laboratories at Wright- Patterson Air Force Base in Dayton, Ohio, the Air Force's largest research and development complex. He has been a consultant to a variety of aerospace industry companies and federal government organizations, including Lockheed-Martin, Boeing, the Department of Defense and the Air Force Research Laboratory. Dr. Barthelemy was also a Visiting Scientist at the Software Engineering Institute and Carnegie Mellon University and Adjunct Professor at the University of Dayton.
Bart's educational background includes a Bachelor of Science in Chemical Engineering from MIT, Master of Science in Nuclear Engineering and Physics from MIT, and a Doctor of Philosophy in Nuclear Physics/Mechanical Engineering from The Ohio State University. He has published three books, "The Sky Is Not The Limit", " Collaborative Innovation", and "GodLight, Possibilities from the intersections of Science and Spirituality". Dr Bart continues to work at the Wright Brothers Institute and is involved in various academic and philanthropic pursuits.
Trainer/Facilitator
Meeting Host
Workshop Organizer
–
Who Speaks for Us : Testimony
Jackie Eiting Master Counselor, Coach and Organizational Development Expert.
"Charlie is quintessential "deep thinker" …a philosopher for our time. Provoking deep thought in others is his superpower! What is so wonderful and compelling is his speaking and writing style and storytelling makes his insights accessible and relatable. You will take this journey with Charlie and recognize your self as a "deep thinker" as well!"
Garry Jacobs. CEO World Academy of Art and Science
"The first time I met Charlie Smith, I was struck by the profundity of his insight, indeed wisdom. His emphasis on the central importance of human energy in accomplishment echoes my own research and experience on high performance individuals, companies and nations. Energy is the result of will, will is an expression of aspiration, aspiration is the artesian well that awakens inspiration and creativity in human beings. Highest achievement in every field is the result of focusing the energy through high goals and values to transform it into force and channeling that force through effective organization and highly motivated and skilled individuals. It's an eternal formula for sustained success."
Daniel L. Shapiro, Ph.D, Director, Harvard International Negotiation Program and author, Negotiating the Nonnegotiable
"Radically novel insights certain to stretch your mind and effectiveness as a leader—and as a person."
Dr Bart Barthelemy, Founder, Wright Brothers Institute
"Charles Smith has distilled a lifetime of truth-seeking into fascinating work that spans ancient to modern wisdom. The timing of this work is particularly important as the world struggles with outdated models of learning, education and communication, competitive versus collaborative business approaches and a future for humanity worth having. He is a national treasure and a man of great imagination and tremendous intellect.
He has been my mentor, my friend, colleague and inspiration for the past thirty years. He has motivated me to be innovative, collaborative and transformational in all areas of my life, professional, personal and spiritual. While serving as a Department of Defense Program Executive, I asked Charlie to help with the National Aerospace Plane Program. He constantly used the Mach 25 goal to define what we were capable of achieving and was a force for innovation. After leaving the government, I joined Charlie in his consulting company and partnered with him to create profound change in government and business organizations. Later, we created the Collaborative Innovation Institute to develop transformational collaborations aimed at solving some of the most challenging problems in the world. His persistent vision and voice of the Overview Effect as a stimulus for inspiring international collaboration has led to some real breakthroughs in science, business and government."
Alexander Berlonghi, Founder of Communications Dynamics International; Special Event Risk Management; and the Institute for the Practice of Ontology
"Here is a resonance to be listened to that awakens humankind's original vision. Getting to where we want to go is not escaping where we find ourselves, but resonating with the kind of Mach 25 escape velocity that frees us from the gravitational resignation of the way it is. Each page is a postcard of a voyage taken through the ancient Huna science of Hawaii to a new perspective of Einstein's E = MC2."
Dominique Giulini, Vice President Values and Compliance for GSK, a Consumer Healthcare now called Haleon

"I started working with Charlie Smith when I came to Canada as General Manager in 2010 at Novartis Consumer Health business. It was an unbelievable opportunity, a great company and great talent. I wanted to transform good' into 'great'. I met Charlie and we shared the belief that true integration mentally, emotionally, organizationally, socially, culturally and ecologically) is the most challenging and most powerfully effective strategy for endless expansion. We could offer no greater value proposition or service to a company. In the next two years, we moved the whole company on a path beyond the ordinary. A high performance team moved towards a truly human culture, delivered Three times market growth, and overdelivered against internal targets significantly.
–
Contact Us Today and Schedule a Call with Us:
phone: +1.321.287.8394
email: JonathanLewisSmith@gmail.com
Mutuality. Curiosity. Energy.