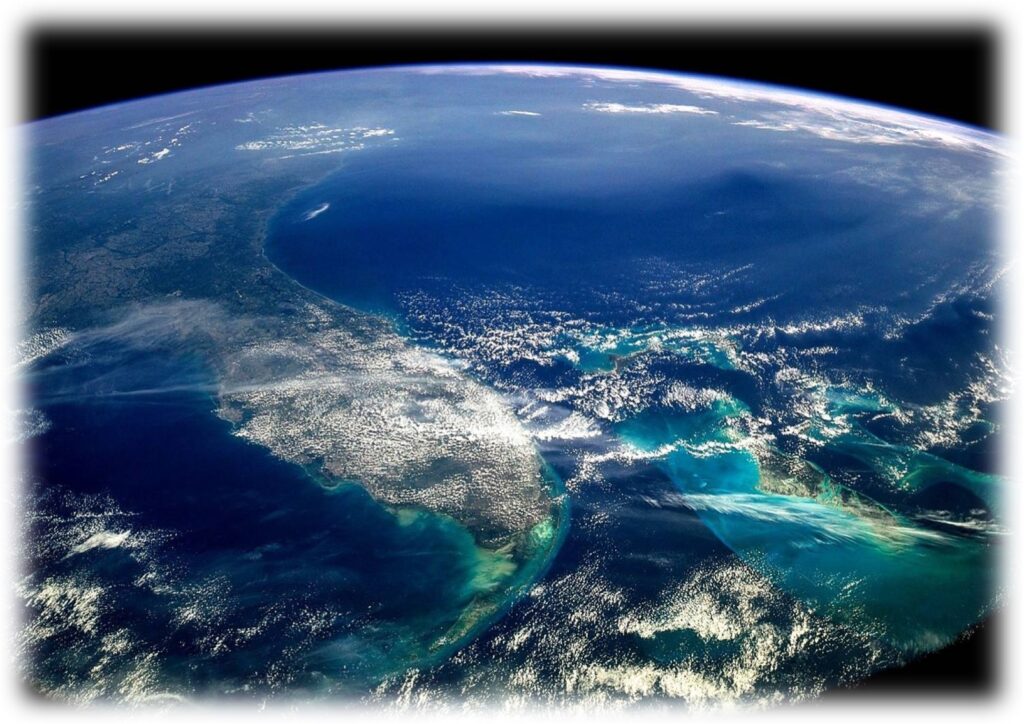 "The Overview Effect is a cognitive shift in awareness reported by some astronauts and cosmonauts during spaceflight … It refers to the experience of seeing firsthand the reality that the Earth is in space, a tiny, fragile ball of life, 'hanging in the void,' shielded and nourished by a paper-thin atmosphere. The experience often transforms astronauts' perspective on the planet and humanity's place in the universe. Some common aspects of it are feeling of awe for the planet, a profound understanding of the interconnection of all life, and a renewed sense of responsibility for taking care of the environment." Frank White: The Overview Effect: Space Exploration and Human Evolution (1987/1998/2014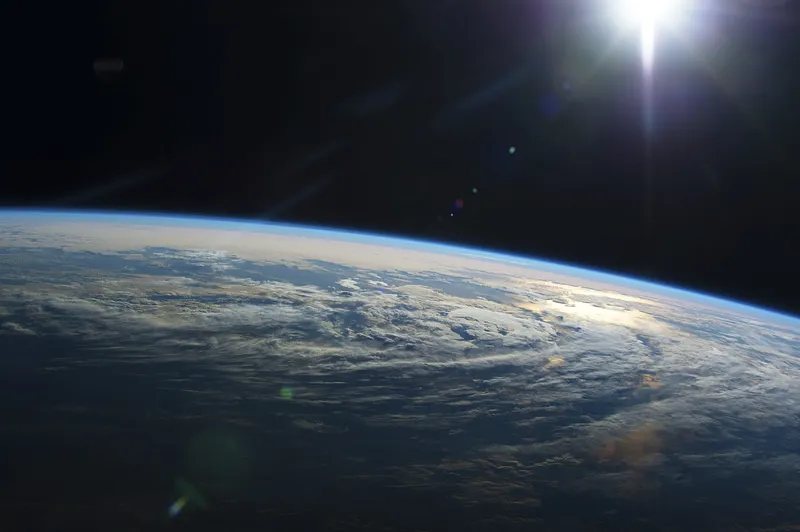 "Bringing the Overview Effect
Down to Earth"
The Overview Experience is a proposed immersive and growing theatre within which the Overview Effect can be demonstrated and experienced by anyone.
We demonstrate and publicize:
Breakthrough Thinking
Lessons from Astronauts
Quantum Thinking (quantum gravity / quantum logic)
Two Hands Insights
Mastery Coaching
Obstacles and Overcoming Fear
TEN STEPS TO THE OVERVIEW EFFECT
● CLARIFY THE ASTRONAUT EXPERIENCE
● CREATE FOR YOURSELF NOTHINGNESS, EMPTINESS,
AND WHITE LIGHT
● CREATE WONDER, AWE, AND ZERO GRAVITY
● CREATE SILENCE FIRST
● CREATE POSSIBILITY BY ASKING IMPOSSIBLE
QUESTIONS
● BE THE SOURCE OF ENERGY – IT'S ALL YOU
● ALLOW FOR DUALITY AS NORMAL
● CREATE FLOW ALWAYS COMING FIRST
● CREATE PARADOX AND LEGITIMACY OF 0PP0SITES
● CREATE COMMITTED INTENTION

COLLABORATIVE INNOVATION PRACTICES
The Sky is No Longer the Limit
We Only Do Energy
Human Mutuality
Curiosity
Committed Speaking
DISENGAGING THE AUTOPILOT
ESCAPE VELOCITY
ZERO GRAVITY: A New Point of View
Lessons from the Astronauts' experience
LEADING FROM THE WHOLE: The Whole is Greater than the Sum of its Parts 
ENERGETIC REALITY:  Systems with the Most Available Energy Prevail 
INTERBEING:  Moving from Me to We
LESSONS FROM SPACE
The Overview Effect and Collaborative Innovation offer a new paradigm.
Measurement, performance, and profit are important tools, but your level of consciousness, how people are treating each other, and how they meet their shared interests is what makes a sustainable difference.
This program is for you if:   
among the growing network of people building companies based on the idea that business and life are about more than making a profit.., that It's also about higher purpose.
You are facing pressing, important challenges, personally or in your business, that you don't see how to control, yet you are committed to overcoming.

You have an ambition that you really care about — something you really want to go for — your equivalent of 'landing on the moon'..,
but can't see the way to fulfill?
These are the kinds of concerns that you will resolve in this program.
Why should you listen to us?    Our Promise:  
If you follow the practices learned in this Zoom-based program, you will achieve your most ambitious, imaginative, and noble purposes, for your business and for yourself; your equivalent of 'landing on the moon'.
Many astronauts experienced a profound shift in perspective from going to space.

They saw that the borders and boundaries on this planet are artificially created by human beings.  They saw that there are no limits.
Join us and have Conversations that Matter.
Mobile, Desktop, VR.
– – http://www.youtube.com/watch?v=CHMIfOecrlo – –
Edgar Mitchell: Sixth Man on the Moon
"There was a startling recognition that the nature of the universe was not as I had been taught.  I not only saw the connectedness, I felt it, and  was overwhelmed with the sensation of physically and mentally extending out into the cosmos."
"You develop an instant global consciousness, a people orientation, an intense dissatisfaction with the state of the world, and a compulsion to do something about it. From out there on the moon, international politics look so petty. You want to grab a politician by the scruff of the neck and drag him a quarter of a million miles out and say, 'Look at that, you son of a bitch." 
"The unexpectedness of this sight, its incompatibility with anything we have ever experienced on Earth, elicits a deep emotional response.  Suddenly, you get a feeling you've never had before.., that you're an inhabitant.., of the Earth."
Cosmonaut Oleg Makarov
THE EXPERIENCE
For people who share a genuine commitment to "Betterment" for their businesses,
their customers, themselves, their families, and everyone they touch, THIS IS A
PRACTICAL PROGRAM, DIRECTED TOWARD YOUR IMMEDIATE AND FUTURE CONCERNS.
You will experience:

A quantum shift from where you are stuck, thwarted, not realizing your
dream of the future.

A radical expansion of Conversations that Matter and appreciation of
others' points of view.

Realization of what's next in your work, life, and leadership that you sense,
but don't yet quite see.

Decisive movement toward your most ambitious goals.
These results come from applying powerful, uncharacteristic
conversations to your circumstances,such as those described on the following pages: 
There is an Auto Pilot in every person and
every culture — in companies, agencies,
groups, professions, education and healthcare systems, people do the same things over and over, no matter what.  
To disengage a personal or cultural Auto Pilot, you
have to actually
see yourself
from another
point of view.
Just as Escape Velocity allows astronauts to reach space and
see the Earth anew,
it's also possible to generate
the extraordinary personal
awareness and conscious conversations needed to
break free from the gravity of
culture, identity and circumstance.
ZERO GRAVITY
Between stimulus and response, there is a space.
In that space lies our power to choose
our response,
growth and freedom.
Viktor Frankl
PRACTICES WE WILL ENGAGE:

THE OVERVIEW EFFECT
Lessons from the Astronauts' experience
LEADING FROM THE WHOLE: The Whole is Greater than the Sum of its Parts
ENERGETIC REALITY: Systems with the Most Available Energy Prevail
INTERBEING: Moving from Me to We

BRINGING THE OVERVIEW EFFECT DOWN TO EARTH

DISENGAGING THE AUTOPILOT
ESCAPE VELOCITY
ZERO GRAVITY: A New Point of View

COLLABORATIVE INNOVATION PRACTICES
The Sky is No Longer the Limit
We Only Do Energy
Human Mutuality
Curiosity
Committed Speaking
"There are wide applications beyond the field of space exploration, relevant to what most of us want, in business, education, politically, personally,
economically."
Frank White
The Overview Effect:
Space Exploration and Human Evolution
 Library of Flight, 2014